Vocational Assessment and Intervention Enhancement Project
The Project has been launched by the Fellowship since 2005 to enhance its vocational rehabilitation services. Occupational therapist conducts vocational assessment, job analysis, and pre-vocational skills training to enhance work-related motivation and capability of service users. Meanwhile, in order to promote holistic care and independence of service users, occupational therapist also provides physical rehabilitation, wellness and health promotion, chronic disease management program, cognitive training, social skill training, and domiciliary and community occupational therapy services to users in need.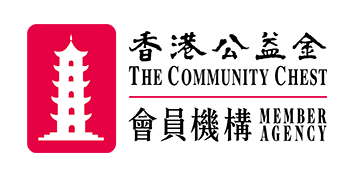 This project is supported by The Community Chest
Purposes
To facilitate the vocational training programs be more effective and efficient.
Objectives
To improve the intake screening exercise for people with mental illness who apply to admit into vocational rehabilitation services.
To ensure people with mental illness who in need of vocational rehabilitation service are allocated to suitable training and work teams.
To enhance the vocational training program of vocational rehabilitation services.
To develop training templates to attain effective and efficient training result.
Services Provided
Vocational Screening Assessment
Individual Orientation Programme
Deliver On-site Assessment and Training
Developing and Conducting Vocational Training Packages
Health Promotion Training Programme
Physical Rehabilitation Programme
Chronic Disease Management Programme
Cognitive Health Monitoring Programme
Work Related Social Skills Training Programme
Domiciliary and Community Occupational Therapy Service
Who Can Apply
The applicant should be:
Ex-mentally-ill person mainly (also available for people with other disabilities) aged 15 or above
assessed by a referrer as suitable for vocational rehabilitation services
How To Apply
All applicants must be referred through social worker, medical officer or allied health practitioners by filling a referral form.
The applicant should be an active participant in the assessment process, and his/her family will be invited to attend an interview at the Centre for assessment.
Discharge of Withdrawal of Service
Users are free to apply for withdrawal of service at the application or entry stage and formal discharge will be arranged for users who have found open employment or other suitable service.
Fees
Free of charge
Office Hours
Monday-Friday 9:00 a.m.-5:00 p.m.
Closed on Saturday, Sunday and Public Holiday
Contact Us
Occupational Therapist
New Jade Manufacturing Centre, Level 1, Block 6, New Jade Garden, 233 Chai Wan Road, Chai Wan, Hong Kong.
Tel: 2889 3275
Fax: 2889 3121
Service Email: vocationrehab@richmond.org.hk