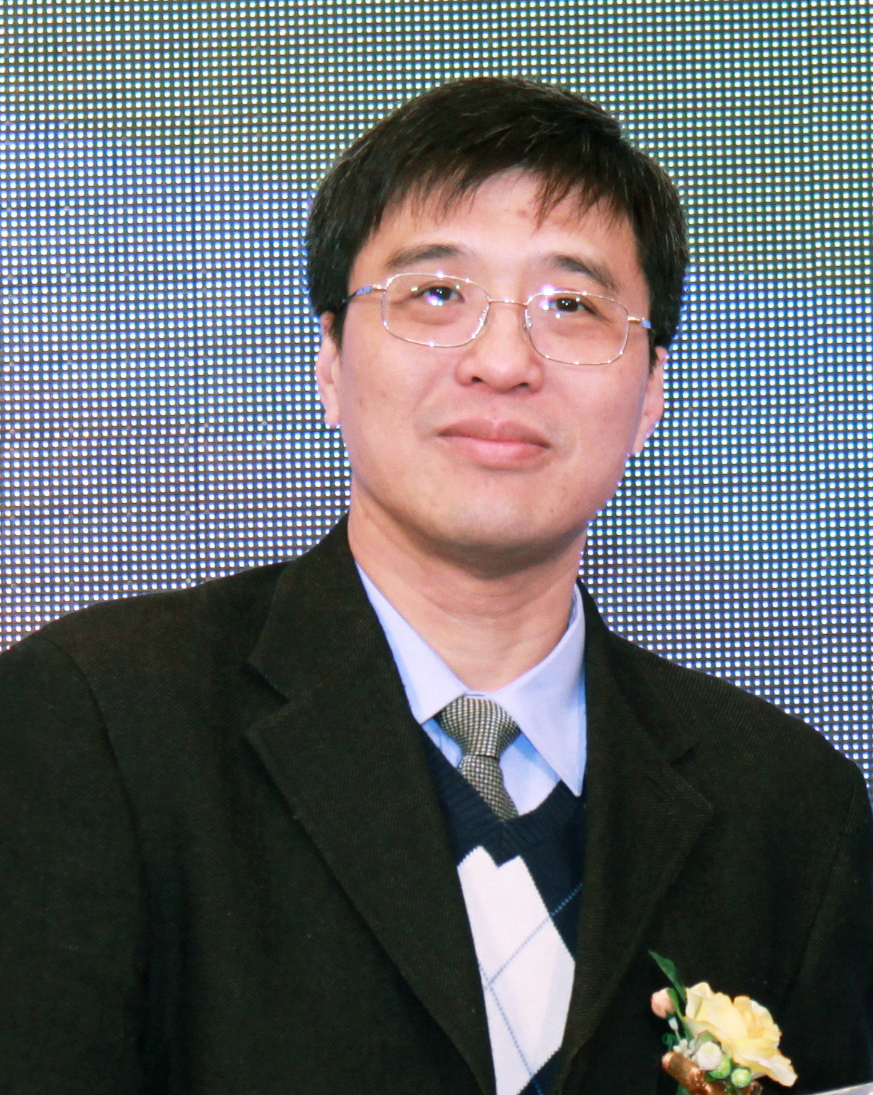 Prof. NG Yat Nam Petrus
The year 2021-2022 has seen Richmond Fellowship of Hong Kong (RFHK) overcoming different challenges brought by the COVID-19 pandemic, while persisting to provide person-centered services with stable manpower and resources, as well as clear direction. Through continual provision of existing quality services and developing various innovative projects, continual development is enhanced in the new normal.
Prompt responses to the COVID-19 pandemic
The mutated coronavirus pandemic has spread over the world last year, it has caused severe impacts to Hong Kong. At the beginning of 2022, the fifth wave of local infection had caused a lot of community cases with unidentified sources. Despite all the service units of RFHK had adopted vigorous preventive policies and measures, some of our residents and staff members at residential services were unavoidably infected. At the scenario with severely inadequate isolation and treatment facilities, all the residential service units were instantly assigned to become in-situ isolation and treatment locations for residents living there. Limited by the decreased manpower due to infection of some of the staff, and the inadequate isolation and ventilation facilities, it was extremely difficult to take care of both infected and not yet infected residents separately but at the same location. It was most encouraging to have colleagues promptly coordinating and adjusting the hostels physical set up while taking turns to provide care to the residents; and colleagues from day services had assisted at these hostels to support the daily operations. Subsequently wide-spread of the infection at the hostels were avoided, and infected persons all recovered with sound health conditions. These positive outcomes out of unfortunate happenings had been enabled by the dedicated service attitude of our colleagues at all levels and the mutual support between service units, putting the well-being of service users as the utmost important goal.
During the same period, colleagues at day service units were not left idling. The fifth wave of the outbreak had put centre services back to the highest level of precautionary measures from its normal situation again. All day services had returned to the state with a high level of isolation while providing continual online mental and emotional support to service users. But this time, many centre members living in the community have been infected with COVID-19 at the same period. Colleagues of the centres were particularly concerned with those isolated at home due to the infection or close association of infected family members, including follow up on their current health condition and whether they could promptly obtain daily necessities. Against this background, our colleagues had organized "Care Giving Action" responding to the need of members living in community, particularly for elders, people with chronic health issues and singletons. These targeted service users were reached via phone contacts or smart phone apps for identifying their needs and current health conditions. Our colleagues then sent "Caring Kits" to those undergoing home quarantine with medical masks, rapid antigen test instruments, anti-epidemic supplies, and food.
Our JUSTONE 24-Hour Community Mental Health Support Project also received a great number of calls under the pandemic, seeking emotional support. At that time, JUSTONE launched online phone call volunteer support mobilizing more volunteers to stay home answering incoming help-seeking calls. During the first six months of the fifth COVID-19 wave of infection (January to June 2022), we had received 21,814 incoming calls, representing a 21% increase compared with our past record. This shows that JUSTONE service had addressed a lot of needs for emotional support in the community.
Stabilizng human resources to strengthen the service team
RFHK greatly recognized all colleagues for their unfailing persistence at work during the difficult times of the pandemic through substantial recognition. Executive Committee had resolved in this year to award full-time staff in residential services and day services a "Togetherness Anti-pandemic Allowance" of each $6,000 and $4,000 respectively, and residential staff in need were provided with residential allowance for hotel stays during their quarantine period. Half-time, relief and new staff members were also granted "Special Anti-pandemic Allowance". Staff members positively recognized that their hardship was well-acknowledged, expressing that a sense of belonging was built through these actions of appreciation.
In recent years, staff turnover in social service appears to be quite active, bringing challenges of manpower outflow and shortage. RFHK, based on actual manpower need, has taken a series of measures to address, including optimizing the recruitment exercises, fastening the approval process, increasing remuneration according to applicants' work experiences, optimizing staff training package, creating promotion and acting opportunities etc. With these measures, we ensure a low turnover rate. The vacancy rate is only around 6.5% as a whole. With our continuous improvement of human resources policies and the sense of belonging from staff, we are confident in having a strong staff team with commitment and profession.
Stable growth of service resources
RFHK has sufficient financial reserve as ever before. Over this year, the Lump Sum Grant (LSG) reserve has been maintained at optimal level.
Regarding service development, JUSTONE 24-Hour Community Mental Health Support Project has received confirmation of funding support by Lee Hysan Foundation, Chow Tai Fook Charity Foundation and Kerry Group. Starting from January 2023, the project will receive continual funding for two more years' service. We are aware that the Hong Kong Government is going to allocate subvention to a hotline service of this nature. We hope the service model of JUSTONE can be endorsed by the government, benefiting all Hong Kong citizens.
Encountering various uncertainties in the society, the mental health problems of citizens have gradually become common and complex. Though social isolation due to the pandemic has brought many barriers, in this year, RFHK has initiated various innovative services, adopting service approaches with low participation threshold and high flexibility. These approaches can address the unique needs of different community groups and fit into the contemporary living styles. Through these diversified service projects, more citizens can become aware of knowledge and skills to maintain mental and physical wellness, prevention of mental health crisis, while early and active help-seeking are being encouraged. These special service projects can, more importantly, break down misunderstanding and discrimination about mental illness and people in recovery, in turn making Hong Kong a more "mental health friendly" society. The key new projects of the year include 'Two-episode Depression Awareness Campaign' broadcasted on television focusing on public education of mood disorders; 'Mental Health Smarties Project': a parent-child education and support project on emotions:, '"Happy Kids" Children Mental Well-being Program' that enhances children mental wellness, 'Project eConnect' promoting online and on-site learning of school children and people in recovery; 'Stage for you' that demonstrates the expressive ability and artistic potential of people in recovery through training and actual performance; and 'Life Education Programme' that provides life education through horticulture. All these projects were able to identify the needy participants and effectively provide mental health support, achieving outstanding service outcome.
The successful establishment and implementation of innovative services owe to the generous donation and collaboration of various partnering organizations. I would like to grasp this chance to express our deepest gratitude to these partners who trust our work in support of the mental health programmes, including Save the Children Hong Kong, The Janssen Hong Kong, The Board of Management of the China Permanent Cemeteries 'Shine', Social Welfare Department Arts Development Fund for Persons with Disabilities and Providence Foundation Limited etc.
Solidarity on the way forward
Since 2019, RFHK has adopted "Recovering Citizenship" concepts towards establishing a new platform for service development. Originally, we planned to have the 14th Richmond Fellowship Asia-Pacific Conference with the theme focusing on practice and reflections of "Recovering Citizenship" in December 2021. But the conference had been postponed times and again due to the pandemic and city lockdowns both overseas and in Hong Kong. To facilitate exchanges with social service practitioners, an online seminar focusing on the adoption of Recovering Citizenship concepts in Hong Kong practice was organized on 18th May 2022, receiving positive responses, as more than 280 participants had active discussion together. To further strengthen the implementation of "Recovering Citizenship" concepts in Hong Kong, Executive Committee has decided to host 14th Richmond Fellowship Asia-Pacific Conference at year end of 2023, inviting renowned international scholars and local experts to join and exchange together, in line with a series of upcoming programmes celebrating RFHK's 40th Anniversary. With these activities, Executive Committee members, sub-committee members, advisory committee members and all staff members will join in solidarity, as we review the achievements in the past and plan for the future.